September 24, 2018
Each year, millions of people face the tough reality of living with mental illness. It's estimated that over 16 million Americans struggle with depression, and as many as 2.2 million adults struggle with Obsessive-Compulsive Disorder (OCD). October 7-13 is Mental Illness Awareness Week and this year's message is all about fighting the stigma associated with mental health.
The 2018 campaign promoted by the National Alliance on Mental Illness (NAMI) has been termed "CureStigma." While NAMI stresses the importance of discussing mental health conditions year-round, this year's campaign highlights them during Mental Illness Awareness Week.
In 1990, Congress officially established the first full week of October as Mental Illness Awareness Week (MIAW)[i] and ever since then, advocates have worked together to educate the public, provide support, and fight the stigma surrounding mental illness.
Did you know that mental health conditions are the leading cause of disability across the United States? Even though most people can be successfully treated, less than half of the adults in the U.S. reach out and seek the help and treatment that they need. Why? Stigma, for one. Some people describe stigma as a feeling of shame or judgment from someone else. [ii] Stigma can create giant hurdles when it comes to reaching out, getting needed support and overall living well.
It's time to start standing up to the stigma related to mental illness. If you or someone you love is battling mental illness, you're not alone. ActivMed is seeking patients to take part in clinical studies for both Depression and OCD. Qualified candidates who participate will receive study-related care at no cost and receive compensation for travel. To learn more and see if you qualify for a depression study at our Methuen, MA location, CLICK HERE. To learn more about OCD studies at our Portsmouth, NH site, CLICK HERE. YOU can help us make a difference today!
[i] https://www.nami.org/Get-Involved/Awareness-Events
[ii] https://www.nami.org/Get-Involved/StigmaFree
July 10, 2018
Obsessive-Compulsive Disorder (OCD) is a chronic condition in which a person has uncontrollable recurring thoughts (obsessions) that lead to compulsive behaviors. OCD isn't just about habits like nail biting, or always thinking a certain way. This disorder is much more serious and can interfere with all aspects of life such as work, school, and personal relationships.
1 in 40 U.S. adults suffers from OCD. According to the World Health Organization, OCD is one of the top 20 causes of illness-related disability.
Genetics play a role. People with first-degree relatives – think parent, child, sibling – who have OCD are at a higher risk for developing OCD themselves.
Most people are diagnosed by about age 19. While an OCD diagnosis typically occurs by age 19, disease onset after age 35 can happen. Boys typically have an earlier age of onset than girls.
How is OCD diagnosed? OCD is diagnosed when obsessions and compulsions consume an hour or more each day, cause significant distress, and interfere with daily functioning at work or school, in family relationships or with normal routines.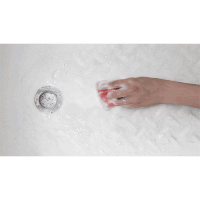 Symptoms of OCD vary widely depending upon the individual and the situation. These may include: fear of germs, fear of harm/illness/death, religious fears, urges related to numbers, discarding items, excessive doubt, urges to have everything "just right," sexual fears, the list goes on. While the majority of people with OCD are able to function reasonably well, when OCD symptoms escalate to the point that they interfere with basic life functions – it's time to consider seeking help.
Recognizing that you need help is the first step to help managing your OCD symptoms. If you or someone you love is struggling with OCD, ActivMed is currently enrolling in studies for those seeking new treatment options. Qualified candidates who participate will receive study-related care at no cost and receive compensation for travel. To learn more and see how you or someone you love may qualify for an obsessive-compulsive disorder study, click HERE.