April 23, 2018
If you or a loved one struggle with COPD (Chronic Obstructive Pulmonary Disease), take comfort in the fact that you are not alone! Contrary to popular belief, COPD is more than just a smoker's cough, it is a life-threatening disease that interferes with breathing. There are an estimated 64 million people who live with COPD. The most common cause of COPD is tobacco smoke through tobacco use or second-hand smoke. Warning signs for COPD are frequently dismissed and, usually, people think that the reason they are short of breath is due to "just getting older." Common COPD Symptoms:
shortness of breath (often the first sign)
coughing
wheezing
having a tight feeling your chest
feeling winded going up the stairs
frequently needing to catch your breath.
People with COPD are more likely to have frequent colds, recurring bouts of the flu, or pneumonia and all of these can cause shortness of breath, coughing, and other symptoms. Shortness of breath and coughing can also be a sign of asthma which is why women with COPD are more likely than men to be misdiagnosed with asthma. In the late 1960's, tobacco companies heavily targeted women, resulting in an increase of women who started smoking and COPD now affects men and women almost equally because of increased tobacco use among women. Women are more lik
April 16, 2018
Type 2 diabetes is a chronic condition that affects the way the body processes glucose, a kind of sugar in your blood. It is the most common form of diabetes, with over 30 million people suffering from this condition in the United States alone. If you have type 2 diabetes, your body may not use insulin properly, your body may not produce enough insulin, or insulin receptors may not be working correctly. While diabetes is a widespread disease, not everything you hear about the condition is true. Myth: If you're overweight, you will develop diabetes. Fact: While being overweight is definitely a risk factor for developing diabetes, it's not the only factor. Things like age and family history also play key roles. Many overweight people never develop diabetes and many people with diabetes are normal weight or slightly overweight. Myth: Diabetes isn't a very serious disease. Fact: Diabetes nearly doubles your risk of having a heart attack. It also causes more deaths per year than AIDS and breast cancer combined. Myth: You get diabetes by eating too much sugar. Fact: Type 2 diabetes is caused by genetics and lifestyle factors. However, being overweight is a risk factor for developing diabetes
April 9, 2018
Dementia is a term used to describe a decline in mental ability severe enough to interfere with daily life. Many people have issues with memory, which doesn't necessarily mean they have a form of dementia or Alzheimer's disease. There are many different causes of memory problems. If you or a loved one is experiencing memory loss symptoms, a memory screening is a great option. Learn more about signing up for a free memory screening at our office HERE. People with dementia may have problems with short-term memory, like keeping track of their keys or wallet, leaving their neighborhood, paying their meals, and preparing food. Many dementias are considered to be progressive which means symptoms start out slowly and eventually get worse over time. Early diagnosis is key to making a plan for the best treatment with the available options and coping for what's to come.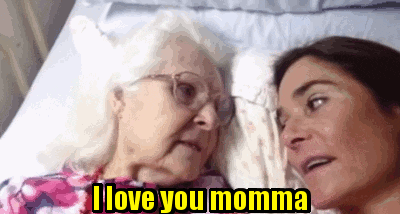 There are three main stages of dementia. The first stage, mild dementia, may result in sadness, anxiety, and loss of interest in activities the person diagnosed once loved. You may notice that they have difficulty with remember words or names and have a tough time with new information. As a family member or caregiver, yo
March 19, 2018
Psoriasis is a chronic autoimmune disorder that causes red, scaly patches to appear on the skin. Some psoriasis sufferers say that the rash is painful and can be itchy. It most commonly appears on parts of the body like elbows, scalp, and knees, but it can affect any location.  There are more than 7.5 million people in the United States alone living with this condition. While dealing with the physical bearing of psoriasis can be a struggle, the emotional toll can have quite the impact as well. Many people have an inaccurate belief that psoriasis is contagious skin disease. Since psoriasis is often highly visible and marked by red, raised, scaly patches that may cover large areas, it's easy for misconceptions to be formed. Others may simply not know what psoriasis is and come to conclusions based on what they see. This has led many people with psoriasis (40% according to the National Psoriasis Foundation) to take to wearing long sleeves and long pants year-round. This seems to depend on how severe the psoriasis is and how comfortable those that have it are with the condition. Others talk about covering up in certain situations like a first meeting with a client, or a first date. One of the best ways to deal with psoriasis through relationships and social situations can be facing it head on. If someone is looking at your psoriasis, or asks about it, telling them confidently wh
March 1, 2018
Chronic obstructive pulmonary disease (COPD) is an inflammatory lung disease that makes it hard to breathe. It is a progressive disease which means it gets worse over time. Symptoms include wheezing, shortness of breath, and chronic cough. COPD is caused by long-term exposure to irritants that damage the lungs, the frontrunner being cigarette smoke. Substances like air pollution, dust, and chemical fumes can also be causes. Historically, COPD has been considered a disease contained to white men. This is because they started smoking earlier and tended to smoke at much higher rates than other groups. Although, this stigma is changing and shocking statistics from the American Lung Association support this change. The ALA estimates that there are 7 million women diagnosed with COPD and even more living with symptoms that are undiagnosed. Since the 1980s the number of women whose lives have been lost as a result of COPD has quadrupled. So why are females becoming increasingly diagnosed? Women are more genetically prone to developing COPD than men, and they are likely to experience more intense symptoms. A woman's body is different than a man's in that women have narrower airways and smaller lungs, making irritants more toxic when inhaled. Women are now 37% more likely to develop COPD than their male counterparts. Many women began smoking in the 1970s and 1980s and COPD symptoms
February 22, 2018
Acne is a skin condition that occurs when hair follicles become clogged with oil and dead skin cells. Pimples, blackheads, and bumps on the face, chest, and back are all typical of acne. Acne is most common in teenagers and young adults, but can present at any age. Dealing with acne can be incredibly frustrating and embarrassing. You've probably heard an overwhelming number of tips and tricks for getting clear skin. Let's talk about which of those tips hold some truth and which are simply myths. Fact: If you're prone to acne breakouts, excessive touching of your face can trigger breakouts and exacerbate acne symptoms. Every time you touch your face you're introducing whatever germs your hands have come in contact with to your skin, so remember – hands off! Myth: Don't wear sunscreen; it will trigger a breakout. It's all about choosing the right sunscreen. If you're acne prone, steer clear of chemical sunscreens and opt for physical sunscreens which work by sitting on top of the skin to deflect UV rays. Physical blockers are made of zinc oxide and titanium dioxide and are great choices for people with sensitive or reactive skin. Fact: Popping pimples does more harm than good. We think that popping a pimple will make it go away mo
January 31, 2018
Everyone has experienced some type of sadness at some point in their lives. Hard times at home or work, personal loss, and relationship problems can all lead to feeling sad. It is a normal human emotion that we will continue to experience at various times throughout our lives. The good news is, the feeling of sadness will go away. Once the problem has resolved, or the hurt that we have experienced has faded, our sadness fades too. Depression is different than sadness. Depression is a mood disorder that affects all aspects of life, making everything less enjoyable, less important, and putting a strain on the body. Depression may cause you to feel impatient and quick to anger. To be diagnosed with depression, symptoms must be present most of the day, nearly every day for at least two weeks. Depression can interfere with working, sleeping, school, and life in general. It's important not to give up and focus on strategies to help manage this condition. First off, know that you're not alone. Many other people are fighting similar battles. Some of us are experts at putting on a happy face to conceal what's really going on behind the mask. Social media is a good example of this. Secondly, spending time alone (as most who are depressed tend to do) isn't the best choice. Alienating yourself from the support of friends and loved ones is the last thing you need during this time. M
January 11, 2018
Chronic Obstructive Pulmonary Disease (COPD) is a term used to describe a group of chronic lung diseases that cause symptoms like shortness of breath, wheezing, coughing and tightness in the chest. Chronic bronchitis, emphysema, and refractory asthma are all part of the COPD family. COPD symptoms typically don't appear until substantial lung damage has occurred and will continue to worsen over time. People with COPD are likely to experience exacerbations, or flare-ups, which cause symptoms to be much worse than what they are on a typical daily basis. Being aware of some common COPD triggers can help you better manage this disease and lessen the risk of flare-ups.
Cigarette smoke- While cigarette smoking is the leading cause of COPD, secondhand smoke is just as dangerous. It's one of the most common triggers for an exacerbation. For COPD sufferers, it's important to steer clear of cigarettes.
Other types of smoke- Burning a fire in your fireplace or cooking with a wood-burning stove can cause problems for those with COPD. They can both cause indoor air pollution, which can be a lung irritant.
Dust- Dust can irritate airways and trigger a flare-up. Keeping your living space clean and clutter-free and dusting and vacuuming often can help.
Strong scents- Candles, perfumes, and room sprays and be overwhelming and trigger a reaction in some p
December 28, 2017
Rosacea is a skin condition associated with facial redness. Small, visible blood vessels are also common along with swollen red bumps, which can cause rosacea to be mistaken for acne. Rosacea is a chronic disease that affects more than 16 million Americans. It is found most commonly in fair-skinned, middle-aged women. Unfortunately, managing rosacea throughout the winter months can be quite the feat. For many people suffering with rosacea, symptoms seem to worsen during the winter months. So what is the reason for increased rosacea symptoms in the winter months? Cold, dry air and gusty winds are a common trigger for many rosacea sufferers. Some other examples of common rosacea triggers include: • Sun exposure- It is a common misconception that during the winter months sunscreen is unnecessary, when in fact the UV rays reflect from the snow making you susceptible to damage from the sun itself, and its reflection. • Indoor Heating- The warm, dry heat that indoor heating systems push out can trigger a flare. • Cooking/Baking- Getting overheated while cooking or baking can be the source of a flare-up. Keeping a cool towel in the kitchen can help. • Spicy foods & hot beverages- Eating spicy foods and drinking hot beverages like coffee or tea can both prompt a rosacea flare. • Cozying up to the fire- While the fireplace may be inviting, sitting too close could trigger a
December 15, 2017
As we embrace this year's holiday season, it's also a time to remember the value of community and what it means to give back. It is extremely important to us here at ActivMed to build and maintain relationships within our community. Throughout the years, the notable connections we have made with volunteers, patients, and other community members have allowed us to prosper and really make an impact for future generations to come. We feel it is our duty to do what we can to help build a better community. This year, the ActivMed office in Methuen, MA is sponsoring two families from the EMMAUS house and holding a generic toy drive. The EMMAUS house provides emergency housing, affordable housing, services and job training, and much more. Also, any non-perishable food items are being collected to help fill the local food pantry. In Portsmouth, NH the ActivMed office is participating in the 'Pease and Carrots' food drive. Donations sought for this drive are healthy, nonperishable food items or tax-deductible checks made payable to Gather, which can then purchase needed items, usually at lower prices than are available to the general public. This event usually supports the Food Pantry until the spring. ActivMed has also been working with Gather a lot this year and is happy to show them support. The Portsmouth site donated clothing to the York County Shelter. The shelter programs
November 29, 2017
The term 'millennials' refers to the roughly 85 million people reaching young adulthood in the early 21st century.  This group has also been deemed 'Generation Y' and typically refers to those born in between the 1980s and 1990s. Millennials may often be viewed by sociality as a lazy and entitled group of individuals. Yet, it is estimated that approximately 1 in 5 millennials suffer from depression. Why is depression among this generation in America soaring? One reason for this epidemic is supply and demand in the workforce.  Millennials are the most educated generation in history. Unfortunately, the supply of educated millennials significantly exceeds the demand for workers. According to Forbes, the millennial unemployment rate rests at 12.8%, compared to the national average rate of 4.9%. Many that do find jobs, end up settling into low paying positions that don't utilize their skills, or jobs that only offer part-time work. Another factor contributing to depression amongst Generation Y is student loan debt. According to The New York Federal Reserve the total student loan debt is estimated to be over $1.3 trillion. Student loan debt in the U.S. is more than auto and credit card debt combined, only falling short of mortgage debt. The average student loan debt for a millennial is $30,000 while the average salary is less than $35,0000 annually. This may al
March 31, 2017
Join Terry Stubbs, Founder, president and CEO of ActivMed Practices & Research, on Thursday, March 17, 2016 from 8:30 am to 2:00 pm at the NH Department of Education. This event will proudly co-sponsor the Girls Technology Day, in partnership with the NH Community College System. The events will be held at NHTI, Great Bay Community College, and University of NH, respectively. 500 high school freshmen and sophomore young women are expected to attend. Workshops will be led by educators and industry-leaders from the local community, like Terry Stubbs. Terry Stubbs has managed nearly 600 clinical trials and has almost 25 years of healthcare management experience. She is author of the "Quick Pace Recruitment Program" and "12 Keys to Successful Weight Maintenance." She is also an active member of DIA and ACRP.